A gift card for every occasion.
Give the gift of choice or treat yourself with a range of digital and physical gift cards from brands you love.
Our Loblaw Family of gift cards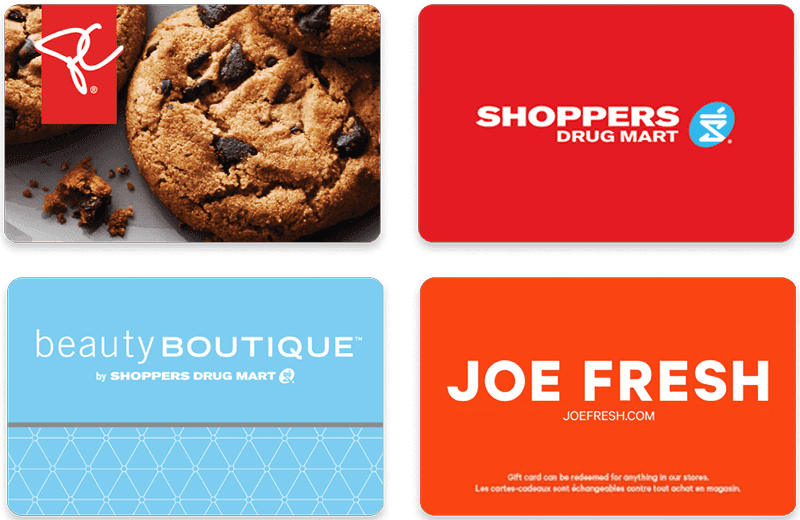 Find something for everyone with our suite of President's Choice®, Joe Fresh® and Shoppers Drug Mart® gift cards.
Other gift cards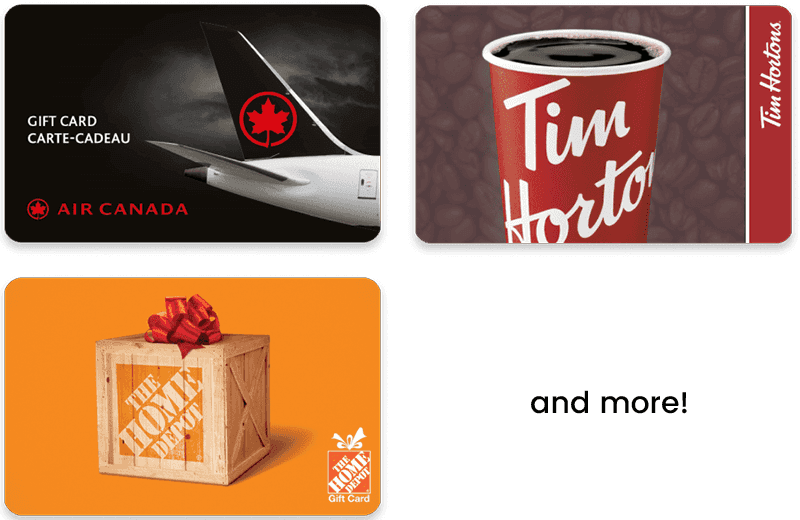 Digital gift cards from all your favourite brands.
Shop Bulk for your Business or Community Group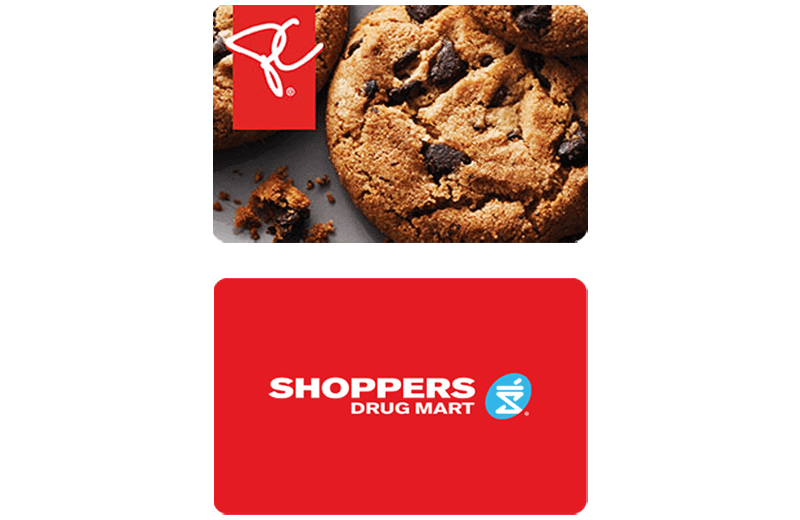 Save big on bulk gift cards from President's Choice® and Shoppers.
Give a little, get a lot.
Get up to 30 PC Optimum points per dollar when you buy gift cards with a PC Financial® Mastercard® or 10 PC Optimum points per dollar when using your PC Money™ Account.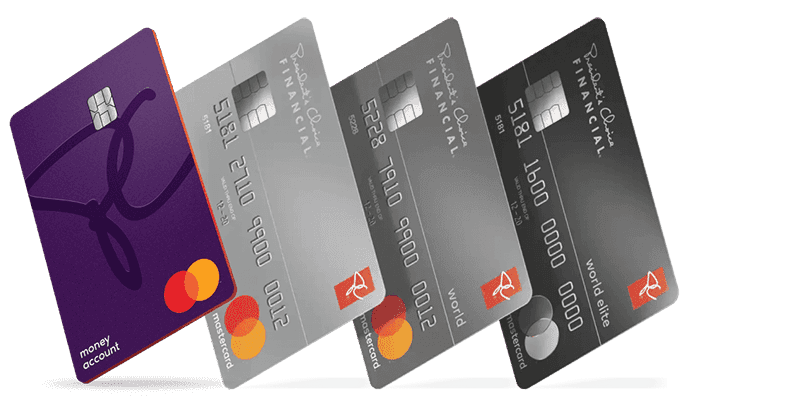 Find in-store gift cards closest to you